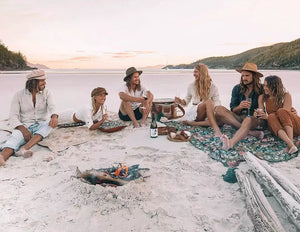 OUR STYLE
our passion
Our spot
Testimonials
Love everything about Coastal Society. Fantastic craft pizza and cocktails. Enjoyed the atmosphere and music. A little bit of heaven on earth.

Amy Vogler, September 2021
Fantastic atmosphere, great handcrafted cocktails, warm friendly staff and tasty food. What more could a person want?!

Susan Chilcoat July 2021
Love this place! Happened to be walking by on the cold Friday before Memorial Day and they had wonderful outdoor seating with many heaters and fire features, live music, wonderful cocktails and food. Their gluten free pizza is so yum! Looking forward to making my way back!

Kirty MG Bird June 2021
I have never left a review anywhere but this is worth it.

If you're in Douglas/Saugatuck, this is a must visit! Had a great time having drinks and listening to live music. Service was fantastic and tasty cocktails/bites! Relaxing vibes and you notice the love and attention to detail the owner Kim and her employees bring to the table. ☺️

I will be back!

David Ketelhut June 2021
Absolutely love this place. Heated Igloo dome dining is so fun.

Went back twice in 2 weeks. Great customer service, good food, and a very cool unique environment with the attached boutique.

Sheila K.Feb 2021
BOUTIQUE & CRAFT COCKTAIL BAR
Escape to the most relaxing place you could every imagine. A West Coast Inspired, Carefully Curated Boutique, Hand Crafted Cocktail Lounge and Dining Experience with 2 oversized Lush Garden Outdoor Patios. When our Herb Garden is in bloom guests love watching our mixologists picking fresh cuts for cocktails and our perfect herbal house made spirit infusions. Whether you enjoy the sunny resort style outdoor Patios or our beautiful coastal Indoor dining you'll find Coastal Society™ is the perfect place for gatherings, live music and experiencing the coolest coastal vibes.
Located in Downtown Douglas, Michigan, this quaint hidden gem is an experience like no other. Family friendly. Pet friendly. Perfect for a day out sipping Rose' while you shop and laugh with your tribe.
Ask us about hosting your next gathering or special occasion celebration.
Find our Directions, Hours and Contact information below.

Coastal Society™️ is Trademark™️ and Copyright © protected name and logo, all rights reserved and protected by law 2017, 2018, 2019, 2020, 2021, 2022
Featured In Media
Follow our journey & get the latest updates
Add your email address below to subscribe to our newsletters and blog post.
A STYLISH SPRING COCKTAIL YOUR TASTE BUDS WILL ENJOY
Coastal Society Hand-Crafted Cocktails are made with the freshest ingredients. You'll find our mixologists picking herbs from our outdoor garden to craft your cocktail, freshly squeezing fruits for every carefully curated beverage as its made to order and garnishing the rims of our beautifully designed vintage cocktail glassware with our original house-made, locally sourced salts or sugars.
Every Cocktail is masterfully crafted and made to order, making every sip the freshest and finest experience for your tastebuds.
We may not be able to give away our recipe secrets but we can encourage you to visit and experience for yourself, what makes Coastal Society a one of a kind unique full sensorial retail, craft cocktail bar and eatery experience.
Cheers and Enjoy the Coast!
XO Kim and Team
AN URBAN COASTAL OASIS
From Coast to Coast our Brand is expanding into new spaces and places. We've taken the same upscale design and coastal vibe we are known for and are developing Coastal Society™ Social Lifestyle Brand™ locations around select Urban destinations.
Looking for a special place to make a statement at your next Power Luncheon? or seeking a Chic, Stylish space to host your Bridal Reception or Wedding Gathering?
Ready for a much needed Date Night with exceptional Tapas Style Dining, Carefully Curated Cocktails and Live Music experience?
Needing to grab a few things for your Weekend Excursion? Maybe you're in need of that Perfect Gift for that someone special in your life. Well...
You've come to the right place, Coastal Society™️ - Experience a one of a kind destination where you can Sip.Shop.Savor & Socialize.
Ask us about hosting a private dining, cocktail and shopping event for you and your tribe or your next charity event fund raiser.
Find Directions, Hours , Reservations and Contact information below.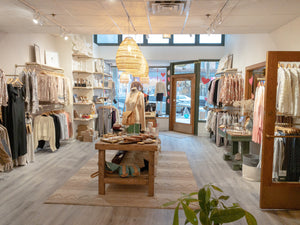 Coastal Society™️ - Carefully Crafted Experiences
Welcome to Coastal Society™️. A West Coast Inspired Hand-Crafted Cocktail Bar, Dining Experience and Carefully Curated Boutique.
An Oasis that will have you feeling the vacation vibes the second you arrive.
Our signature cocktails are mixology inspired and crafted from fresh squeeze fruits, herbs picked from our garden on property and always made to order using only clean/fresh ingredients, including our house made mi cherries that compliment our bourbon cocktails and our house made syrups, bitters, mixed salt and sugar rimmers for tequila and mezcal cocktails.
Our wine list is global and local inspired along with our craft beer list. We offer a variety of coffee cocktails and coffee + cocoa drinks that are incredibly desirable for any coffee connoisseur.
Our dining menu is intentionally crafted using quality, fresh, locally-sourced ingredients. On trend flavorful tapas racion style recipes that are inspired from every coast stretching to the mediterranean.
Dishes are approachable, and made large enough to enjoy solo & perfect for sharing with larger gatherings.
Our cocktail and dining menu is available to enjoy from brunch, lunch, happy hour through dinner and dessert.
Guests will enjoy signature dishes like honey, balsamic glazed, tomato burrata, arugula artisanal flatbread pizza, lemon, pear, ricotta & fig, goat cheese and prosciutto flatbread pizzas. Other classics with a CS trendy twist include avocado flatbread toast, smoked salmon and assorted cheese board, savory Charcuterie & Cheese & Mezze boards, assorted seasonal homemade quiche served french style, trendy belgian waffles, toasted crostini layered with creamy brie, housemade jams, thyme and prosciutto + a variety of assorted spreads and breads, marinated olives and other delicious gourmet tasty nibbles offered seasonally.
With a perfectly global inspired menu Coastal Society™️ has created a Dining & Craft Cocktail experience that appeals to a refined, yet casual taste pallet making it the perfect "it spot" for a day or evening out. The perfect touch of tropical coastal vibes appeal to the social lifestyle approach we've designed for each guest, especially those who appreciate the carefree lifestyle of relaxing and enjoy cocktails and dining with ease.
Our style is never compromising, always approachable. Our pineapple logo says it all "Hospitality", each guest is greeted with a warm welcome, and the atmosphere gives off good vibes and a feeling of being at home among good friends.
We want you to enjoy each experience we've created, as we mix, shake, stir & serve unique, elevated flavorful drinks and dishes with fresh, quality ingredients that ignite and excite your taste buds.
Enjoy Brunching, Lunching, Cocktails and Dining on our 3 resort style patios, private heated Igloos (seasonally) and fireside table outdoor dining.
Experience the first of its kind in Social Lifestyle™ Hospitality. #CoastalSociety #SipShopSavorSocialize
Happy 5 Year Anniversary Coastal Society 🥂
It's been an amazing journey filled with risk, rewards, challenges and great achievements.

I innovated and created Coastal Society as the first of its kind in a new category of retailtainment over 6 years ago, when there weren't retail brands showing up to offer guests a unique social differentiated experience.

I wanted my guests to have a surprise & delight feeling that made you saw WOW. Had you feeling a part of something special and evoked a sense of friendship and community. Sip🍸Shop🛍️Savor🍴Socialize🍍🎸 is our motto.

I thought "anyone can open a bar or restaurant or boutique but no one had tried all 3 under one cohesive experience which I felt was needed in the market (as me why if you see me in person happy to share the full story and my idea).
COASTAL SOCIETY; A Carefully Curated Boutique, Craft Cocktail Bar & Dining Experience.

To Celebrate our 5 Years in the Community & in Business we are launching 5 unique curated events throughout the season.

Check often on Instagram, Facebook & our Website for all the Fabulous Details & Sign Up for our Email List to "Stay In the know" with exclusive VIP notices and so much more.

CHEERS to 5 YEARS🥂 🍾🎉
XO ~ Kim & The Coastal Society Team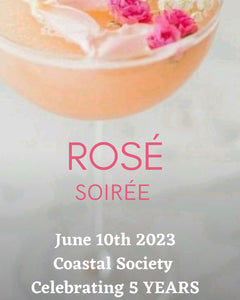 Rosé Soirée Event June 10th 2023
Celebrating 5 Years In Business
5/5/23 is the official Anniversary🍾🥂

We thought we'd make it a summer long celebration so we're Rolling out the Rosé Colored Carpet this season & Bringing you 5 experiences Coastal Society Style
🍾🛍️🍸🎸🎉

Rosé Soirée is our June event and celebrates #pridemonth🌈 & #nationalroseday 🥂

It's time to put on your rosé colored glasses & Pink Summer Outfits. Coastal Society is hosting a Rosé Soirée.

Saturday June 10th 12noon-9:30pm
curated tasty bites, exciting social inspired activations, the most beautiful cocktails and endless glasses of rosé.

🍸Take your first sips of summer with cocktails like The Spring Street & My best friend Rosé.

🛍️ Shop the Boutique & check out our highly anticipated NEW Fresh Flower Bar 🌷🪴(fresh flowers available all season in partnership with local women owned flower growers).

🍉Chef will serve up an eclectic menu curated & inspired by the Rosé theme.

🎸Live Music on the patios performed by some amazing musicians 12noon-9:30pm

WALK-INS WELCOME & RESERVATIONS AVAILABLE (any size party) 🔗on main page